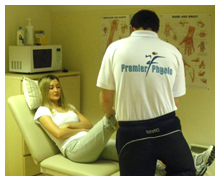 Appointment Times
Appointment times are as follows:
Tue - Fri
Sat
7.30am - 7:30pm
7.30am - Midday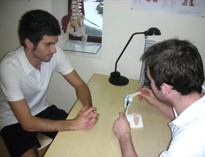 Appointments usually last no more than 45 mins.
To arrange an appointment, call now on 0191 597 753601 or 07738384086.
Sometimes a phone call is all it takes to put your mind at rest
"Premier Physio - Taking the time to provide quality care"
Costs
Fees are as follows:
Initial Assessment
Follow up Appointment
Physiotherapy massage
Physiotherapy massage
Physiotherapy massage
45 minutes
40 minutes
60 minutes
30 minutes
20 minutes
£30
£25
£40
£25
£15
Payment should be made at the time of treatment, cash or cheque is accepted.
Insurers and Solicitors
We are able to provide treatment on behalf of solicitors and case managers. Premier Physio is also registered with all major private medical insurance companies and healthcare cash plans.